Bio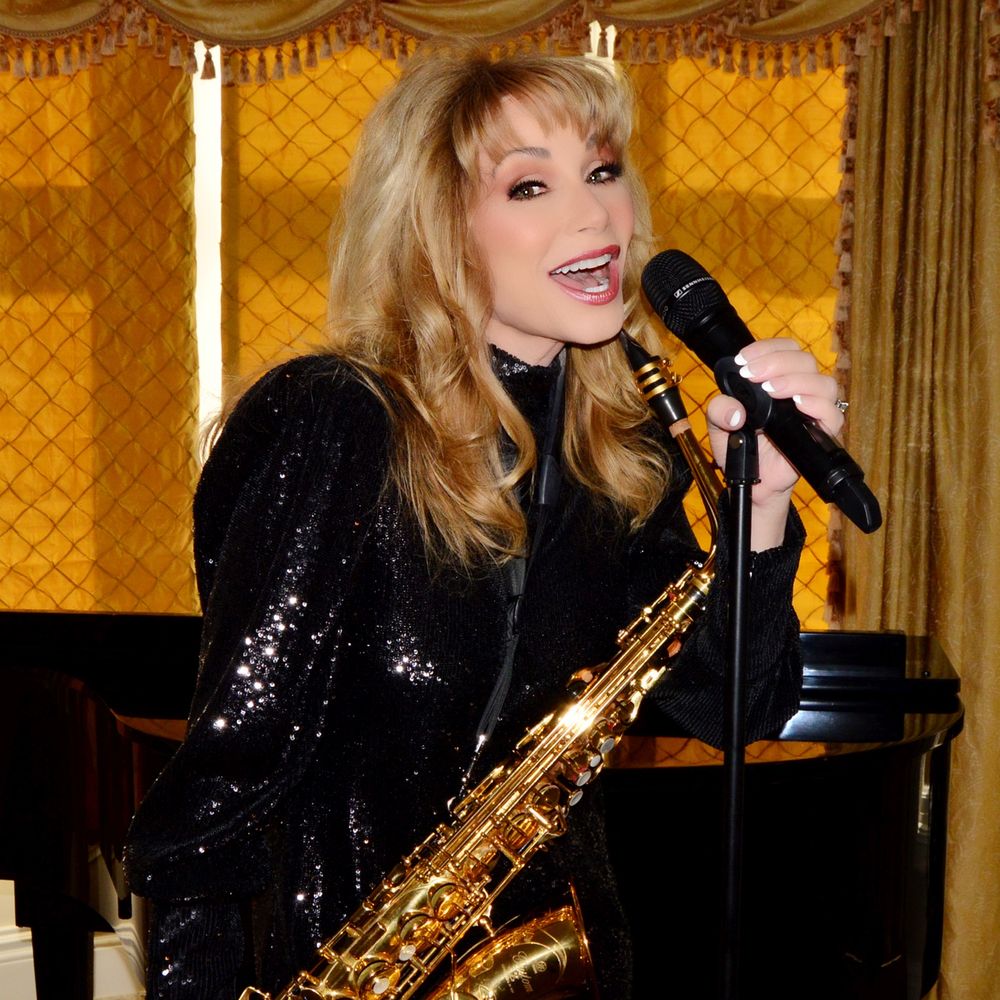 Born and raised in  a small town north of Los Angeles, Susie Clausen was deeply moved by the music her father always had playing at her childhood home. "He would crank up the volume and I could see the passion running through him. I felt it too!!!"
Fast forward from childhood music lover through a successful career in the real estate industry, marriage and motherhood, Susie found herself semi-retired but without a real passion outside her family and business.
Fate stepped in during a cruise with her husband, Craig. While sitting in the ship lounge enjoying the piano player, a fellow passenger and saxophone player was prompted to sit in on a few tunes. Hearing the spontaneous duo play was an instant inspiration for Susie—love at first note!
"I WAS LITERALLY BLOWN AWAY! I KNEW IN AN INSTANT—THAT'S WHAT I WANT TO DO!"
A woman of action and commitment who loves a good challenge, soon after the cruise Susie bought Saxophone for Dummies. She read it cover-to-cover. She then rented an alto sax and took her first lesson on July 1, 2015. A passion for performing and bringing joy to live audiences quickly followed. 
Fortunately for Susie, she had the perfect place for her new passion: New York City. Great lovers of the city, Susie and Craig had been spending several months a year in New York, enjoying the lifestyle and particularly the jazz and cabaret scene. Through that love, Susie was introduced to the legendary Marilyn Maye. Susie subsequently became one of Marilyn's students. It was Ms. Maye who dubbed her, "Saxy Susie". 
Fortunately for her delighted audiences, Susie's passion for the jazz standards and big band music from her childhood is alive and flourishing. "I love playing those wonderful tunes and hearing/watching others perform them. Not only does this music generate those warm fuzzies of my childhood but I love the jazzy rhythms, the stories told by the lyrics and the cool vibe this style of music has."
Since picking up her horn, Susie has performed at venues in New York and Southern California as well as aboard a cruise ship and a private plane. She even had a stint as a street musician in NOLA's famed French Quarter. 
Susie's enthusiasm and warmth have touched audiences at memory care and assisted living facilities, company Christmas parties, and nonprofit events. She's been featured in The Susie Mosher Lineup Show at Birdland in New York and appeared in the wildly popular variety show, Cast Party, also at Birdland. Susie has also played at a private event at the Triad Cabaret Club in New York City and sat in with the Band at Red Rooster Restaurant in Harlem. 
Susie loves performing one-offs in guest appearances in cabaret acts and variety shows and she's realized her goal: her own show at Don't Tell Mama NYC. The show was so well received and reviewed, she's returned with encore performances! Her dream is to continue working with Marilyn Maye, perpetually improve as an artist, and perform endlessly to share her love of music and passion for entertainment . 
For inquiries, CONTACT us here.